Our team brings unparalleled experience to your Project, assisting you in making the right decisions throughout the project cycle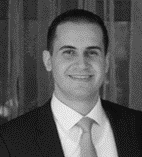 Background:
Prior to establishing Aretas Consulting, Mohammad was the senior manager at PricewaterhouseCoopers' (PwC) deals practice. He has helped numerous companies by conducting market assessments, feasibility studies and valuation services for 70+ companies across the MENA region. He advised many clients on how to maximise the value of a deal, through highlighting potential value drivers, red flags and key risks/ opportunities within a specific sector.
Mohammad has also worked as an advisor for European Jordanian Renewable Energy Projects on their PV projects in Ma'an- Jordan. In addition to compiling both financial and technical documents pertinent to the company's 10 & 20MW PV projects, Mohammad prepared financial models to assess the profitability of each of the projects under the specific terms of the PPA (Power Purchase Agreement). He also aided the company in its negotiations with different investors, to culminate a deal that maximises the value to stakeholders.
Mohammad ensures he stays abreast of any changes in practice and the economic conditions by continuously attending seminars and conferences, including the CFA conference on Islamic Finance, Paving the Way for the Mediterranean Solar Plan, World Future Energy Summit (held in Abu Dhabi) and others.
Qualifications:
BA (Hons) in Accounting & Finance (University of Leeds – UK)

MSc in International Finance (University of Leeds – UK)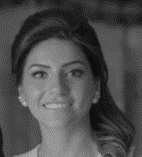 Background:
Rawan joined Aretas from the European Bank for Reconstruction & Development (EBRD), where she led the Agribusiness operations and worked on various projects within the Industry and Commerce sectors in Jordan.
Her role at EBRD included  project structuring, execution, implementation and disbursements of loan facilities and grants, along with the monitoring of the performance of borrowers namely in the Agribusiness and Real Estate sectors in Jordan. Her experience at EBRD enables her to provide insights on the requirements of both local and international financial institutions, as well as the relevant KPIs that are key to their lending decisions.
Prior to joining EBRD, Rawan worked as a financial advisor at PwC's Deals practice whereby her experience includes conducting market assessments, feasibility studies, valuations and financial due diligence services on an array of industries across the MENA region.
Preceding PwC, Rawan held the position of an external auditor at Ernst & Young, with a main focus on financial institutions, namely banks and insurance companies.
Qualifications
BSc (Hons) Investment & Financial Risk Management, Cass Business School, London – UK